COVID-19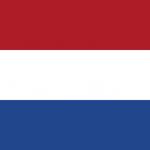 Vanaf 28 november gelden de nieuwe maatregelen mbt het coronabeleid, deze zijn vooralsnog van kracht t/m 15 december:
Wij zijn genoodzaakt te sluiten om 17.00 uur, dus de laatste afslagtijd is 16.15 uur.
Dit heeft ook als gevolg dat wij op maandag, dinsdag en donderdag gesloten zijn.
1,5 meter afstand houden van elkaar en een mondkapje is verplicht.
Ben je 13 jaar of ouder, dien je een corona toegangsbewijs (QR code) of negatieve test te overleggen.
Ben je jonger dan 13 jaar, is dit niet nodig.
De Corona basisregels blijven natuurlijk van kracht.
Wij hopen op je begrip en beloven er alles aan te doen om je te ontvangen op de manier zoals je van ons gewend bent.
Bedankt en veel plezier!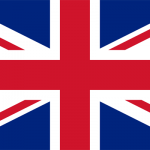 From the 28th of November there are new Covid rules, these will be untill the 15. of Dezember:
We are obligated to close at 5 pm, so that means the latest start time is 04.15 pm.
That also means that we are closed on Mondays, Tuesdays and Thursdays.
1,5 meter distance and mouth cap mask are obligated.
When you are 13 years or older you need to show your Covid vaccination QR code or a negative test.
When you are younger the 13 years, you do not need to show it.
The Covid ground rules still maintain.
We hope for your understanding and will do everything to make you feel as welcome as you are used from us.
Thanks and have fun!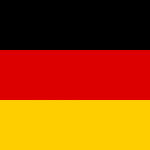 Vom 28. November gelten neue Massnahmen bzl Corona, diesen gelten bis zum 15. Dezember
Wir mussen um 17 Uhr schliessen, das heisst, die letzte Startzeit ist um 16.15 Uhr.
Das hat auch als Folge das wir am Montag, Dienstag und Donnerstag geschlossen sind.
1,5 Meter Abstand und Mundschutz sind jetzt verpflichtet.
Sind sie 13 Jahre oder älter, dann brauchen Sie ein Impfnachweis oder eine negative Test.
Sind sie jünger als 13 Jahre, brauchen sie dies nicht.
Die Corona Grundregeln, bleiben natürlich gelten.
Wir hoffen auf ihrer Verständnis und werden alles tun um ihrem Empfang so viel wie mögliche zu machen als wie sie von uns gewöhnt sind.
Danke schön und viel Spass!